Agricultural Wastewater Treatment
Wastewater treatment solutions for reuse and recycling
Saltworks can help you with everything from desalination of groundwater to wastewater treatment for reuse or safe discharge.
Water and Agriculture 
Saltworks' suite of technologies treat a broad range of waters for agriculture, before or after use. We know that wastewaters from agriculture are complex, with diverse challenges such as salinity, fertilizer or pesticide compounds, animal slurries, ammonia, and more.
We economically treat these waters for safe discharge or reuse, maximizing recoveries and preserving value. We provide solutions that achieve your treatment goals such as:
Reusing wastewater and maximizing water recoveries
Recycling fertilizer
Reducing freshwater demand
Meeting discharge requirements and reducing liabilities
Reducing waste volume, thereby reducing trucking
Treating phosphogypsum waters
Managing nutrient levels
Injecting acid/base to balance pH and alkalinity.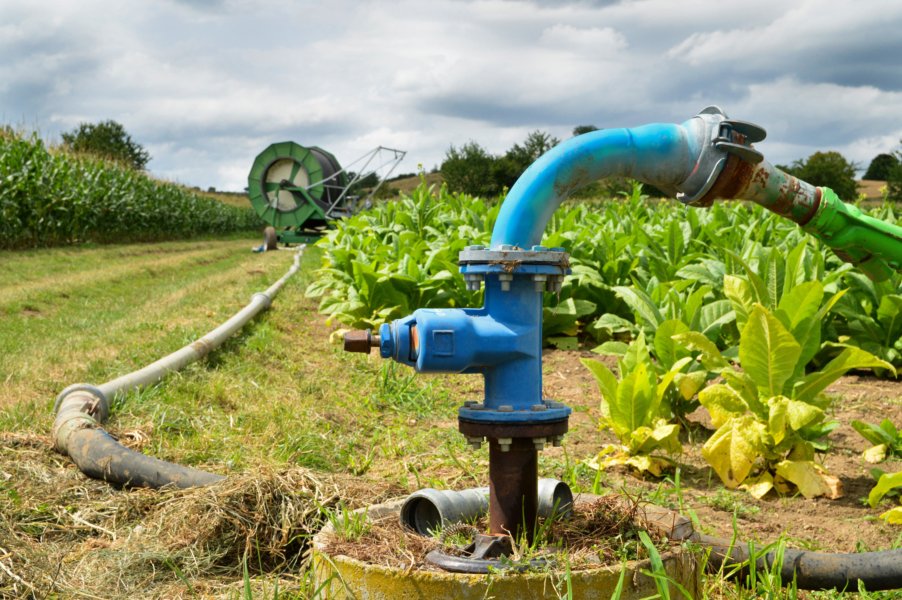 Reuse or Disposal
Many wastewaters can be treated to generate high quality freshwater. Depending on different factors, it may be advantageous to re-use or dispose of wastewater. When reuse is not economical, wastewater that cannot be reused may face strict requirements for discharge or disposal.
Saltworks can help you to figure out and implement the best solution for your project, economically optimized for your project, with  intelligent, automated controls.
Turbocharged Reverse Osmosis
Advancements in reverse osmosis and supporting technologies are further extending applications in the challenging waters of agriculture. Advanced filtration, sensors, and process controls mean that organic-laden waters and brines can be concentrated up to 130,000 mg/L.
We improve the performance of existing reverse osmosis assets to meet treatment goals or we supply our XtremeRO systems, packaged to bring next-generation performance with management of scaling ions, organics and other challenges.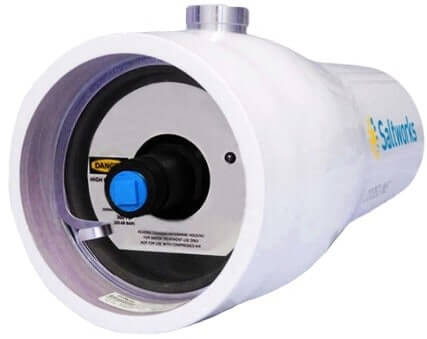 Control the Chemistry
Our solutions can control the chemistry of reused water. Our FlexEDR systems remove dissolved solids & ions such as chlorides and sodium while preserving ions of value such as calcium. FlexEDR can 'bolt-on' to existing reverse osmosis (RO) plants; increasing recovery and plant reliability.
Levels of nutrients and chemicals such as calcium, sulfate, magnesium, nitrogen (ammonia/ammonium), potassium, and boron can all be controlled with our solutions.
Contact us with your water chemistry, flow rates, and treatment goals for an options assessment today. We have mobile pilot plants ready to demonstrate, off- or on-site.
XtremeUF ceramic ultrafiltration removes oils, grease, precipitated by-products, particulate, microbes, and suspended solids.
BrineRefine is a continuous stirred tank reactor (CSTR) that executes diverse chemical reactions efficiently and with precision.
Our UHP RO minimizes brine from tough industrial wastewaters and delivers the highest freshwater recovery in the industry.
Application
As demand for nutritious, high-quality produce grows, large-scale, modernized, indoor agriculture is advancing to meet it. Most of the water used in advanced agricultural facilities can be recovered, re-enriched with nutrients, and reused. Saltworks can help to treat water for reuse, balancing nutrient content and pH, or treat for discharge.