High recovery treatment solutions
When freshwater is scarce or costly, treating and re-using wastewater can represent a cost-effective and sustainable water supply. Saltworks provides optimized wastewater reuse solutions that maximize and cost-optimize treated water recovery.
Wastewater Reuse Solutions
Applying targeted treatment to enable wastewater reuse can substantially lower freshwater procurement costs, while improving sustainability of operations. Harvesting valuable reagents, metals, nutrients, and more from spent wastewater can also add a lot of value for some industries.
Wastewater reuse considerations start with chemistry, permits, and an applicable technology review. It may be that only one or two constituents-of-concern prevent re-use, and that by targeting their removal, massive volumes of water can be recycled. In other cases, you may require extremely clean freshwater with minimized brine residual by-products.
Recovery Options
Wastewater treatment solutions for re-use may involve some of the following options:
Contact us to learn more about the right wastewater reuse strategy for your process.
XtremeUF ceramic ultrafiltration removes oils, grease, precipitated by-products, particulate, microbes, and suspended solids.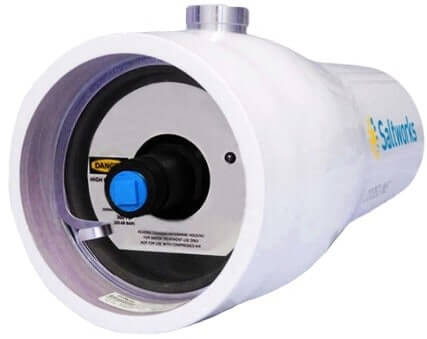 XtremeRO maximizes recovery & minimizes brine for tough industrial wastewaters. Our UHP RO delivers the highest recovery in the industry.
FlexEDR is a next-gen electrodialysis reversal (EDR) system for industrial wastewater desalination, solving scaling issues & boosting recovery.
Article
Treating RO brine should be approached from two directions. First, maximize the recovery of lower cost membrane systems to minimize the volume for later steps. Second, weigh brine disposal options against thermal treatment technology to determine whether you need to concentrate your brine or treat it down to solids.